Illustration + Publication + Writing
PROJECT GUIDE: Siddhartha Tripathi
at National Institute of Design, Ahmedabad.
The Maiden from Ajmer is an illustrated book based on the ballad, 'The Lady of Shallot' by Lord Alfred Tennyson. I have re-written the poem, and condensed and adapted to an Indian context. It tells the story of a young woman imprisoned in a tower on a river island, and is a metaphor for the life and tales of an artist in the modern world.
Having been an admirer of this story for many years now, I decided to try and tell it in a different way.
Collage was used as the style of illustration as it kept best with the enigma of the poem. Colour and abstraction have been employed to create a mood, lay emphasis where necessary, and distort perception. The text is handwritten to bring out the human emotions the Maiden falls victim to.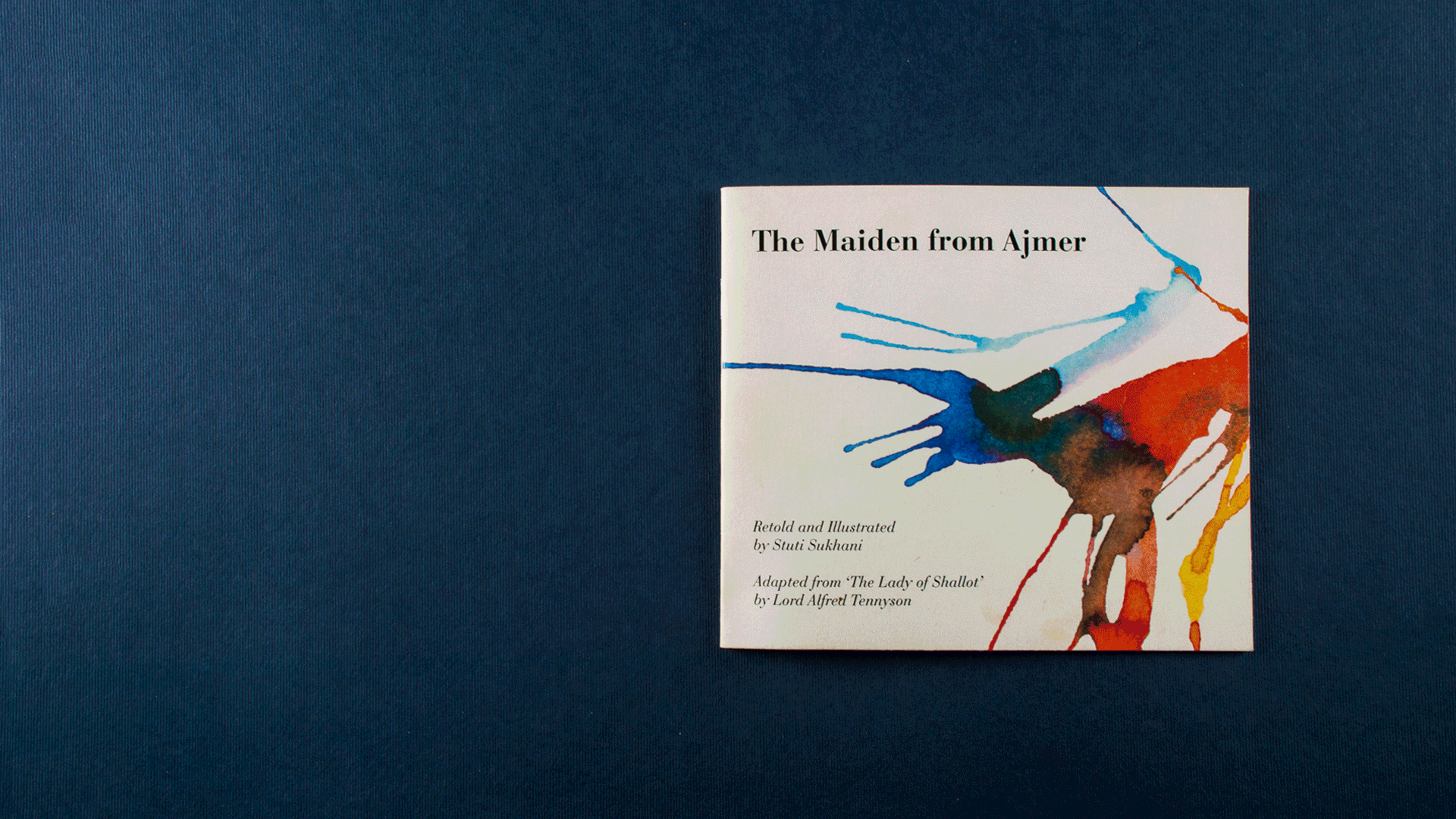 On reading Amruta Patil's Adi Parva, I was taken by the delicate work and attention to detail in her graphic novels. Inspired by her style of work - and with my own interest in collaging - I decided to take the style forward in my own way.
​
The collaging has been done entirely with found materials, rather than engineered visuals. This allowed for both creativity and serendipity. It also led to warping of perspective lines, which was used to create layered visuals.
And in a mirror, she watches the prose,
The world goes by the joyous the morose,
And flatly, "I'm half sick of shadows,"
Said the maiden from Ajmer.
​
​
Reins, conch, armour and steed,
Helmet and sword in the sunlight gleamed,
He saw her sparkling in his shield,
She saw the reflection of a knight kneeled,
The bold Maharaja Kuber.
"She unchained the shallop in the stream,
Down she lay and floated under moonbeams,
Her gaze fixed on Jaisalmer, yet unseen,
As all the people came out to see,
The maiden of Ajmer.
Under the stern her name she did write,
Her face pale, her eyes sunken and wide,
Singing her death song she died,
The maiden of Ajmer. "